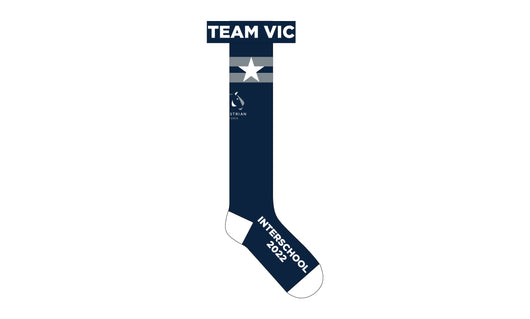 2022 Team Victoria IS Socks
Regular price $25.00 Sale
Finish your Team Victoria outfit with a pair of our Australian made socks. Available in children's, medium and large sizes. Enter the code SOCKS at the checkout for a discount on ordering 2 pairs or more.
The kid's size is good for most children under 12 or those with a smaller shoe size. 2-7 will fit most females and should be ok for teenage boys. 7-11 is best for adults and those with larger feet. 
ORDERING CLOSES ON THE 25th OF JUNE SO ORDER NOW!