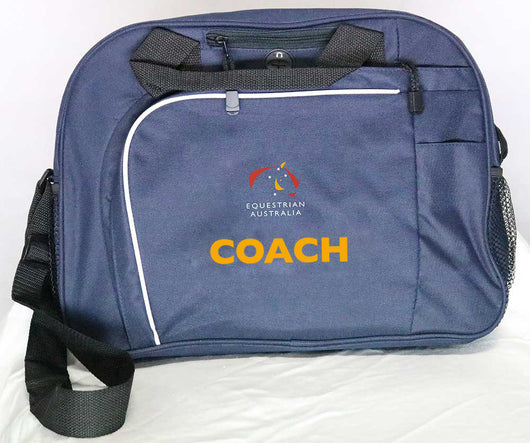 EA Coach Document Satchel
Regular price $30.00 Sale
Transport your documents or items such as keys, phones or tablets etc with this classy Equestrian Australia satchel.

Featuring Equestrian Australia/Sport Australia Coach transfer on the front. The branding shows you are part of the Equestrian Australia team.
600D polyester curved zipped satchel, Adjustable shoulder strap, Zipper closure, Mesh side pockets, Front zipper pocket, Cord port for Ipod
NOTE: This item is available to Accredited Equestrian Australia Coaches only. If you are an Equestrian Australia Official please make your way to the EA Official ordering page.